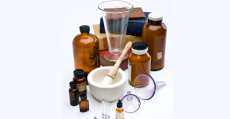 This is where we make MEDICATIONS DESIGNED FOR YOU!
Falls Pharmacy has an on-site laboratory dedicated to designing Medications for you!  Our PCCA trained compounding pharmacists and assistants are able to prepare medications to meet your unique needs.  We have been compounding here on this corner for 15 years.
Some of our formulations include specialty gels, lip balms, topical ointments, lollipops, creams, suppositories, injectables, and capsules. We can also make liquid medicine taste better and that makes it easier to take!
We also provide consultations on Bio-Identical Hormones for both male and female patients, as well as Pain Consults.
We have been custom compounding since 1999 with 4 full time and one part time compounding staff.  We have extensive knowledge in the creation of formulations designed for the individual patient; adult, child and animals too!
Our Laboratory hours are Monday to Friday from 1pm to 5pm.
For your personalized consult please call and book and appointment and inquire about current pricing.  
Click

here

to download our assessment forms.