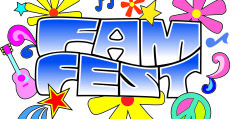 AUGUST 20-26, 2017
Welcome to FamFest 28 and we are very pleased to give you this years line up of clinics and fun. Come in every day for our daily draws.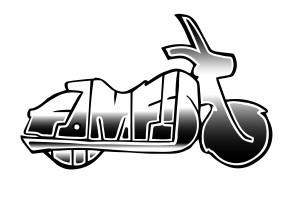 Our New Kick off event was FamFest Full Throttle a Motor cycle Charity run, starting at Falls Pharmacy and ending at Brewins.  This year, 38 Bikes and 55 riders experienced our FamFest excitement.  Follow the pictures and videos on our Facebook account.  (Check out our New logo by Sean O'Neill of O'Neill Visual Concepts and the creator of our FamFest Logo and now our Full Throttle Logo too!)
Our Book sale starts Monday and stays all week.  Also, pick up your colouring contest for Moana and a FamFest tattoo!
Monday is a Metabolic clinic:  What is Metabolic Syndrome and why is it important to you?  Christine and Jennifer will be measure your lipids and monitoring your commitment to your cholesterol medication. Appointments from 10am to 4pm.
Take My Breath away Tuesday  clinic.  We are using our Vitalograph as a way to assess your Lung Health.  Chat about inhalers and environment and triggers for your asthma and COPD, your medication regimen as it relates to your Lung health. Appointments from 10am to 4pm.
Why and How Wednesday Diabetes Day – Have a visit with our registered diabetes nurse to discuss foot health and have a Medscheck too. Appointments from 10am to 4pm.
Tiki Thursday is featuring our "Moana" on "Surfin' Niagara" Enjoy a snow cone to cool off and enjoy sounds of the Pacific. Drop in from 11am to 3pm to have your picture taken with her and drop off your colouring contest picture.
Hot Flash Friday features author Irene Stronczak-Hogan.  Pre-book your copy of Hot Chixs, Hot Sex and discuss menopause; walk in, no appointment necessary from 11 am to 3pm.
FamJam Saturday will feature the sounds of the Heat Seekers starting right after Tiger's Lair Karate Demonstration. If you hang around you will see a Michael Jackson Impressionist.  Show up and get your face painted, have your first ever pony ride or maybe a burger in one hand while you are trying to Dunk our Hunks! Put  the kids into the bouncer while you give the High Striker a go. Sure to be fun! Activities from 10am to 2pm 
We have the event all planned and are ready to book appointments.  Please call for your appointment time and more details. Tickets for the grand prize are ON SALE NOW.  Come in and check our great prizes. The grand prize is a Nintendo Switch, yep we have one!! They are hard to get, but we did it for you! 
Since it's name change from Family Week to FamFest at year 25, FamFest has been a huge success!  More fun than humans are allowed to have.  That is what we can say after celebrating over twenty seven years with our very own community fair in the parking lot.  Last year both young and old alike came to help us pass the Saturday that started early and finished off strong.  We had the artist, Face Painting, Bouncer, Ponies and the entertaining DUNK A HUNK and a BBQ, all while listening to the sounds of the HEAT SEEKERS. In fact they were such a crowd pleaser we asked them back for this year. 
Our Groovy cause is Pathstone Mental

 Health Foundation and we raised over 1500 so far this week.  Help us reach our $3000 goal.
Thank you to all of you that come out every year and buy tickets and help us make this FamFEST an AWESOME event for a Groovy Cause!