Falls Pharmacy carries a large selection of vitamins and herbal products at competitive prices. Stop in and speak with one of our knowledgeable and friendly pharmacists regarding your vitamin needs. Individual appointments can be made upon request. On occasion the pharmacy will hold a vitamin information clinic.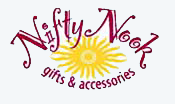 Busy shopping malls not your thing? Come in and visit our quaint little corner nestled inside Falls Pharmacy. From special occasions to last minute gifts, we carry a large collection of Hallmark greeting cards and giftware for any occasion. Not only will you find us convenient, tell us that you are buying it as a gift and we will even wrap it for free.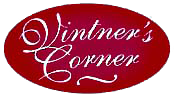 We cater to the beginner or the serious wine/beer maker alike. From start to finish, purchase wine concentrates, bottles and everything in between. We have it all!  Do you have any questions or are you in need of tips to  better your wine/beer making skills?  Stop in and ask our experienced staff.  We have been selling wine and beer making supplies for over 35 years.