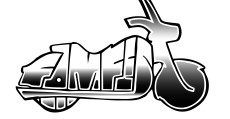 Our First Annual Charity Bike Run
A huge success, from all points of view.  We had 38 bikes and 55 riders take part in our very first run.  We raised over $1400 to kick off Famfest 28.  The weather was perfect.  See below for a collage of pictures.  For more exciting pictures and video clips, check our our Facebook page.  We thank all of our door prize donators and volunteers for making this an excellent event.  It was a great run created by our Road Captain Joe.  The blockers made it very safe.  People ran out to take pictures of our group along the way.  We can hardly wait to start planning next years run!
A Biker's Arms Length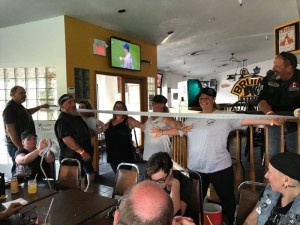 You can't deny his strategy, I hear he wins lots of 50/50.  Mike made us laugh with his antics.  Taken at Brewins, the last stop of the ride where Lisa and her crew put together great eats!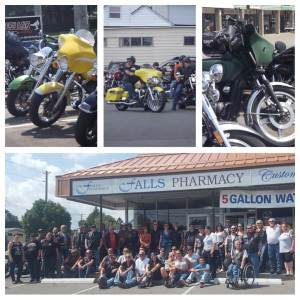 Watch next years date right here.  Some of the riders told us it was the best run they had ever been on, and being an experienced group, we were very proud of that!