The Fab Four of Falls Pharmacy
We call ourselves "The Fab Four" because all together we have 160 years of Community Pharmacy service at Falls Pharmacy. But the Fab Four of Falls Pharmacy could not operate alone.  We are supported by the best set of employees on the planet.  
Mary started with the pharmacy just to pay for her horse lessons.  That was way back when the store was on Drummond at Valley Way.  Anne Marie started at the Dunn Street location before she had her children to give herself something to do.  Rina was looking for a part time job as a teenager and worked for the store since the beginning of high school.
Jennifer, well let's say she was dusting shelves when she was three.  This year, Jennifer celebrated her 26th anniversary of owning the pharmacy, she would never have been able to achieve that without the help of the three ladies pictured here with Mayor Jim Diodati. The Fab Four are all dressed up, "Black and Bling" at our 60th anniversary party.   Some people think of a family inheritance as money, but here you can see, Jennifer inherited some of the best employees Niagara Falls has to offer. This year, Falls Pharmacy has turned SIXTY.  That's a great deal of good old fashioned customer service.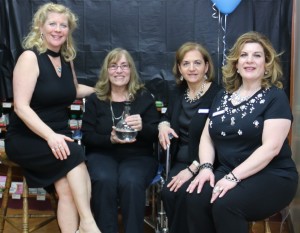 What makes us Fabulous?  Our team!  Our entire staff gives great customer service.  Plain and simple we care about each other and about our patients.  We live and work in Niagara and we care about the health of our patients.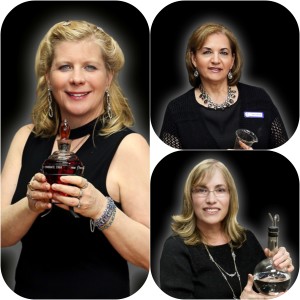 Our customer service team has even won a DOSA, Drug Store Outstanding Service Award!  Come in and visit.  Experience a pharmacy where people know you by name, not just a number. We work in a pharmacy environment that won a Commitment to Care award, as location designed to work for the patients that it serves.  Stop by and experience the difference.